Pretty straightforward, this dish which remains a holiday dish thanks to the meat quality, will surprise most people ! The meat is not boiled as you may think, it is seared to the core, hence an incredible tenderness and a well preserve taste.
Take the beef fillet out of the refrigerator 30 minutes minimum, to 1 hour if possible.
When the water boils, place the beef fillet on the sieve and cook for 2 minutes covered, for a cooking between very rare and rare.
Serve with a little bit of fleur de sel and olive oil, along some nice green salad.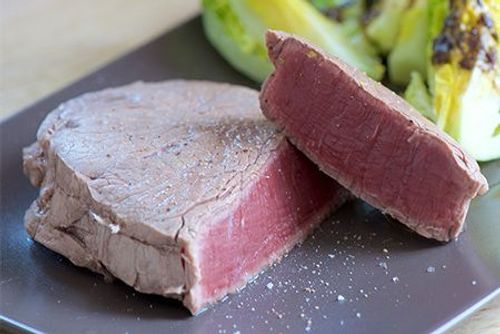 Preparation
5 min
Cooking
2 min
Ingredients
for 1 person
1 2 cm thick beef fillet
Fleur de sel
Olive oil